During the 8th International Veterans Day on September 16, 2023, we will present our new bracelets and beautiful coins.

These are of course available at our stand (1) at attractive prices.
The bracelets cost only €1.50
The coins € 15.00,
Packed in a beautiful gift box € 20.00.

Of course, our beautiful bilingual books about War Cemetery Brunssum are still available for € 29.95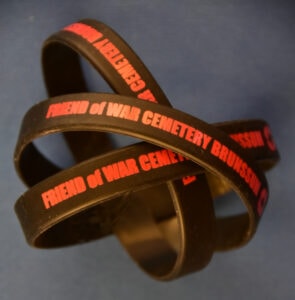 .